May 10, 2013
Tribunal rules: What's to come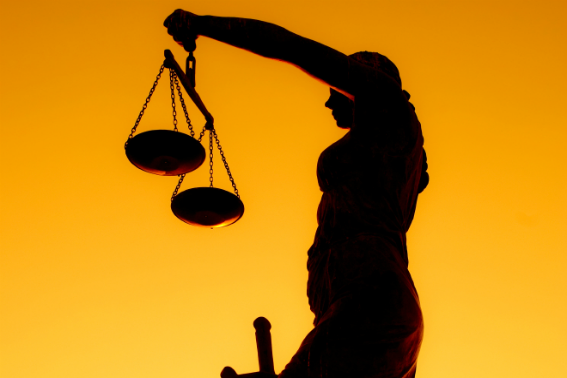 Almost two years ago, it was requested of Mr Justice Underhill that he conduct a review of Employment Tribunals Rules of Procedure (or ET rules). These recommendations were published in July 2012 and, although the new rules are yet to be officially released, a consultation published by the government in March implies that the majority of Underhill's recommendations have been accepted.
While there is little dispute that certain areas of the ET rules require something of a makeover, there is concern among some groups that many businesses are simply unprepared for these changes to employment law.
Why now?
Between October and December 2012, there were a total of 42,603 tribunal claims. While this figure is 24% less than the same quarter of the previous year, many agree that it represents a need for change.*
Reducing the number of tribunal claims is one of the main aims to emerge from the new legislation. On paper, this measure will mean a cut down on frivolous claims finding their way to tribunal. In practise, employers still have to shed out significant costs in defence. Furthermore, where an employer repeatedly loses a claim, they may be liable to pay out even more in fees.
So what are these proposed changes? And what do they spell for businesses? Let's take a closer look at elements of the proposition…
Unfair dismissal claims
One change already made has put an end to employees making a claim for unfair dismissal claim after just one years' service.  This qualifying period, said some employers, was too short and had the potential to obstruct job creation. The government listened to employer's cries and, in response, recently increased the qualifying period to two years; a move they hope will encourage growth and give business owners the reassurance to bring on new staff.
Cap on compensation
In summer 2013, a cap on the compensation awarded in unfair dismissal cases will be introduced. This rule will see the maximum compensatory award now set as the lower of twelve months' pay as well as the cap that is currently in place (which is set at £74,200).
Fee to claim
In an attempt to discourage claims, a fee will be introduced. Come summer, there will be a two-stage fee structure in place; the first, an issue fee, is payable at the claim's issue, and the second, a hearing fee, is payable roughly a month before the hearing. Where a claimant's earnings sit below an applied threshold, they will be charged a reduced fee or, in some cases, no fee at all. There are concerns, however, that this measure will do little to lower the number of claims as many employees have legal fees insurance as part of their car or home policies.
Employer penalties
Where an organisation has been found to have breached the rights of an employee, a tribunal will have the right to dole out a fine, in addition to any compensation awarded to a successful claimant. This penalty will be payable to the exchequer and is typically half the amount awarded to the claimant. This new measure is no doubt one of the most concerning for employers, who have the potential to be hit with a number of significant costs should a tribunal find them liable.
Although Mr Justice Underhill's review is intended to simplify the Employment Tribunal process and enable cases to be managed flexibly, consistently and efficiently, some of the recommendations are likely to leave business-owners feeling rather uneasy. The rules around workplace dismissals are incredibly complex and getting them wrong can often be the catalyst to a claim for unfair dismissal. The best way to avoid standing before an Employment Tribunal is to handle a termination fairly and in line with current procedure. With these changes (and more) to come into effect over the next few months, never before has having correct HR procedures and policies in place been so important.